Nowadays, well-groomed nails have become an integral part of the image and style of all fashionistas and beautiful women. At work, in everyday life, at business meetings, on vacation, on romantic dates, or on special occasions, trendy nails will always compliment your look and may even become its main highlight. That is why many people tirelessly follow nail art trends in order to create their own unique style and impeccable image.

Finally, breaking the limits of Covid-19, together with the entire family of All My Nails Salon, we want to bring you a fresh overview of the best trends in manicure and pedicure in many styles and variations, as well as share the new awards that we received thanks to our beloved and irreplaceable clients.
Hot Trends in Nail Design 2021-2022 - Top Ideas that You will Want to Repeat
Modern nail trends allow you to experiment a lot and create interesting novelties and original manicure and pedicure designs, which will certainly delight and inspire you every day. Many designers offer very interesting and outstanding manicure and pedicure options for the 2021-2022 season that combine more than one type of design or technique. This type of manicure is called combined, which includes a variety of combinations, such as french with patterns and additional decor in the form of foil prints, or reverse French manicure with a gradient, in which you can use different sliders or make some patterns.
For example, for sophisticated girls, a matte nude complemented by foil prints can be an excellent idea for an everyday manicure. While for a festive evening, you can choose an elegant manicure with a shiny ribbon and large stones with rhinestones.
You should also pay attention to the trendy manicure with a contrasting design that combines beautiful colors and no less delightful patterns. One of the fashionable trends in manicure today is a sea of sparkles and decor. Although it arouses interest and close attention, it is made very delicately and concisely.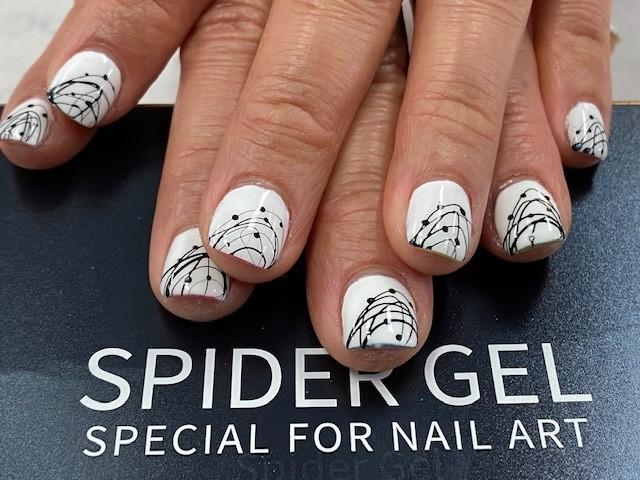 Don't forget to choose the shape of your nails as well. Current trends in manicure provide for an exquisite and discreet manicure for short and medium nails of a natural shape – oval, almond-shaped, rounded square. However, girls who want to perform a luxurious manicure should not be upset because some designers showed completely different manicure trends for the 2021-2022 fashion season: long sharp nails are also in trend.
As you can see, fashion is contradictory, and here the choice is only yours – a fashionable manicure for short nails or a spectacular manicure for long sharp nails. Well, in order to help you a little in this difficult choice, we present you with the most top-notch novelties and current techniques of fashionable manicure and pedicure.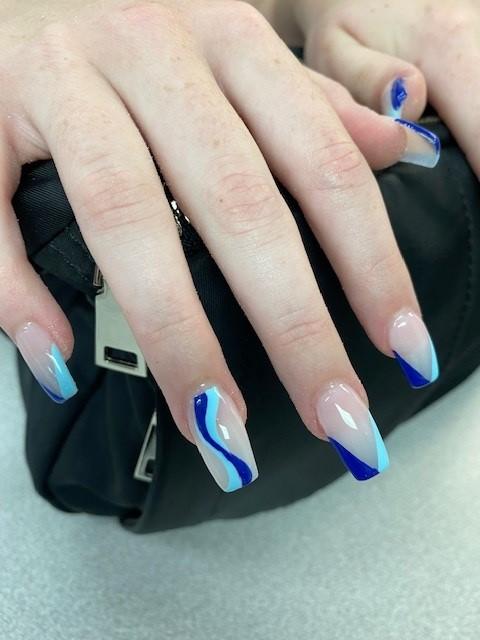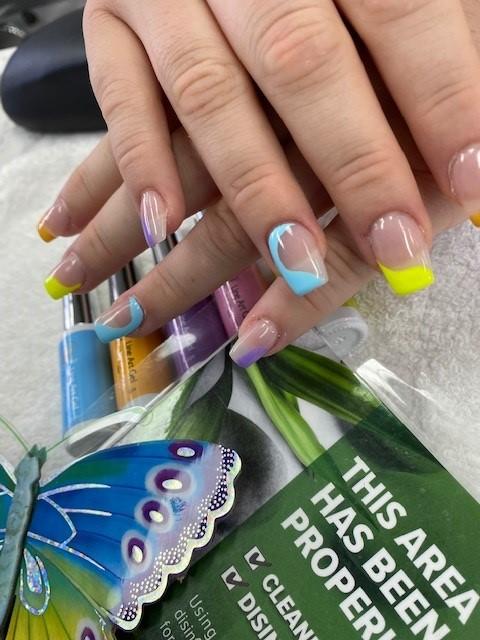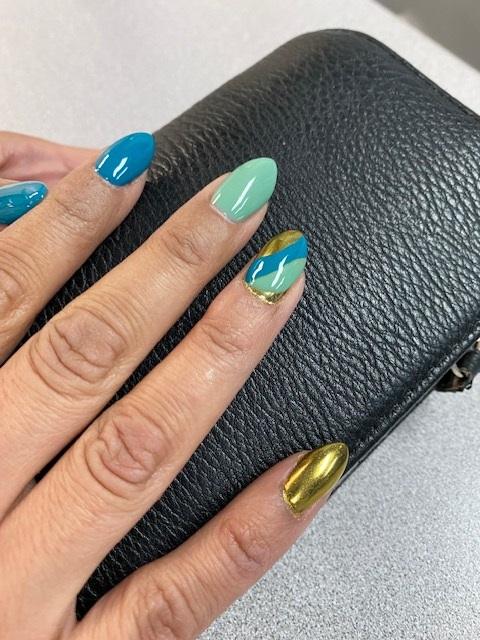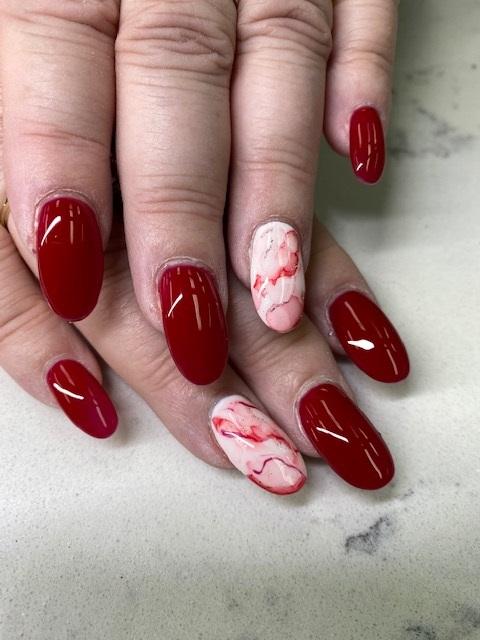 If you still can't choose what suits you best or you haven't found a design you like, our masters at All My Nails will always be happy to help you with your choice. Our Salon offers traditional shapes and many new styles such as Ballerina, Pipe, Tapered square, which all offer great lengths to try our marble, ombre, or spider nail designs.
All My Nails Salon is an award-winning nail salon located in the heart of Uptown Waterloo. According to the readers of Waterloo Chronicle 2021, this is the Best Manicure and Pedicure Nail Salon.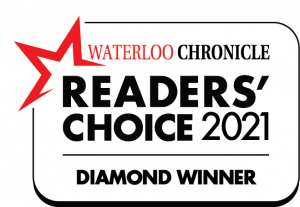 Since 1999, we have been providing exclusive nail care and foot treatments in a relaxing and rejuvenating environment. Our commitment to personalized care comes from the core of our business, which is and has always been family. At All My Nails, our Salon family is fully vaccinated and participates at all levels to ensure sanitation, sterilization, and safety. We take pride in our stringent sanitization practices for the health of our employees and valued clients. 
Moreover, we strive to continually upgrade and improve our services to elevate beyond the basic Salon. We always put quality first using the best products available on the market and do our best to keep up with the latest manicure and pedicure trends. Recently, we have expanded and are pleased to offer even more exciting services. In addition to classic Shellac or Gel Polish Manicures and Pedicures, we now offer Acrylic, Solar, U.V. Gel, or Bio Seaweed Gel Nails.
Don't forget about foot treatments that are also available! You can come in for a pedicure to revive and condition your feet as you relax in one of their new state-of-the-art, eco-friendly massage chairs.

Our experienced team, state-of-the-art equipment, and strict safety protocols await you at the Salon to help you relax, have fun and complete your look with original and fashionable nails. So don't put it off. Book your appointment today!